See why Trupanion is the right insurance for your pet!
No payout limits for coverage
90% of vet costs paid
One simple, comprehensive plan offered
Learn more about pet insurance.
Special offer from Trupanion - $10 off enrollment
Enroll Today and Save $10 Off the Enrollment Fee for Pet Insurance!*
Coverage is a breeze
You pay the vet -

Use any veterinary hospital, emergency care center or specialty hospital in the country.

File a claim -

We have a quick and easy claims process that pays 80% of claims within 1 week.

Get reimbursed -

We cover 90% of actual vet costs minus your deductible.
Caring for a pet is a big responsibility, but a wonderful one. Trupanion is a family of pet owners, pet lovers and pet advocates too — meaning your pet's quality of life is especially important to us. Get a free quote above.
Trupanion will help you provide your pet the best medical care possible.
There are many health concerns that can impact every stage of your pet's life — from a torn ligament during an exuberant puppy stage to hyperthyroidism in older cats — and many of these health conditions cannot be predicted.
Our coverage includes:

We do not cover:

Hereditary disorders1
Congenital disorders
Diagnostic tests
Surgeries
Medications
Chronic or recurring conditions
Hospitalization
Veterinary supplements

Routine care
Veterinary exam fees
Pre-existing conditions
Dental (scaling, cleaning and polishing)
Applicable sales tax
1 Availability is subject to regulatory approval in your area.
Testimonials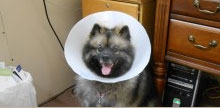 "My precious Bailey had to have surgery for a torn ACL. Trupanion paid 90% for everything! Thanks!!!"
- Tina H.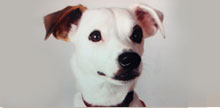 "My wife Stephanie and I wanted to write and say THANK YOU from the bottom of our heart. Your company had been unbelievably supportive and have allowed us to provide our dog with much needed treatment from veterinarians."
- Paul/Steph/Baylee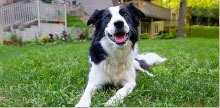 "Finnigan wanted me to say thanks on her behalf. Third claim of the year going through today... So glad we made the investment!"
- Bridget M.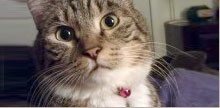 "My experience with insurance companies (the human ones, at least!) in the past has not been very positive, so I was skeptical that Timmy's illness would be covered. I seriously cried when I got the response that 90% (!!!) of the costs were covered."
- Amanda S.
Sample claims
Freddie, 6 year Maine Coon
Redwood City, CA
Chest Cavity Infection


Total claim amount: $8,326.00
Deductible applied: -$0.00
10% co-insurance: -$832.60
Trupanion repaid: $7,493.40
Dugan, 9 year old Bichon Frise
Miami, Florida
Deep Lacerations from dog fight
Total claim amount: $11,214.63
Deductible applied: -$0.00
10% co-insurance: -$1,121.46
Trupanion repaid: $10,627.43
Sophie, 4 year old Jack Russell Terrier
Brooklyn, NY
Cataract Surgery (both eyes)

Total claim amount: $4,577.50
Deductible applied: -$0.00
10% co-insurance: -$457.75
Trupanion repaid: $4,119.75
Bandersnatch, 2 year old Mixed Breed
Seattle, WA
Cruciate Ligament Rupture

Total claim amount: $3,845.62
Deductible applied: -$0.00
10% co-insurance: $384.56
Trupanion repaid: $3,461.06