<
Pet Insurance Company Warns Pet Owners of Chocolate Dangers
Trupanion reminds pet owners about dog and cat chocolate poisoning and its consequences.
March 30, 2010 — Over the past 10 years, Trupanion has discovered that spring has the second highest frequency of chocolate toxicity-specific pet insurance claims next to those made during the fall season. Of all pet insurance claims related to foreign body ingestion that Trupanion received in April of 2009, almost 20% were due to chocolate poisoning. The average claim amount for these was $621.54 with the highest claim amount at $1,170.00.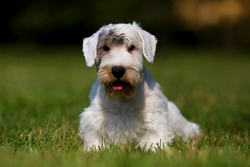 Chocolate, or cocoa, contains a naturally occurring stimulant called theobromine and caffeine, which are both toxic to dogs and cats. The darker the chocolate, the more dangerous it is to your pet. Dogs and cats suspected of chocolate poisoning should see the veterinarian immediately. Trupanion has more information on chocolate toxicity on their pet health concerns guide.
Trupanion aims to educate pet owners about the dangers of chocolate. With more awareness and care, pet owners can prevent such trips to the veterinarian and reduce the amount of pet insurance claims for chocolate toxicity, not only during this time of year but in general.
About Trupanion
Trupanion pet insurance offers cat insurance and dog insurance in the United States and Canada. Trupanion is self-underwritten by the American Pet Insurance Company, allowing Trupanion to offer a customizable pet insurance policy with no benefit schedules. Enrolled pets receive $20,000 of lifetime coverage for diagnostic tests, surgeries, and medications if they get sick or are injured with no annual limit. Trupanion's mission is to protect the cherished bond between pets and their families by ensuring that pets are able to receive optimal veterinary care. For more information about Trupanion, call 800-569-7913 or visit http://Trupanion.com
About the North American Pet Health Insurance Association
Trupanion is a founding member of the North American Pet Health Insurance Association (NAPHIA). Founded 2007, the North American Pet Health Insurance Association is committed to educating and promoting the values and benefits of quality pet health insurance to North American pet owners, the general public, and veterinary community. As an association, we are committed to high standards and transparency in all of our actions and products. To learn more, visit the North American Pet Health Insurance Association website at http://www.naphia.org
For the full story http://www.prweb.com/releases/trupanion/pet_insurance/prweb3807154.htm