<
Pet Owners are Getting Pet Insurance for Young Pets
|
Trupanion reveals that pet owners are insuring pets at young ages.
March 25, 2010 — Trupanion, an international pet insurance company, analyzed recent pet insurance enrollments to reveal the most common ages at which people are enrolling their pets. Over 67% of all pets enrolled with Trupanion since the beginning of the year were under the age of two at enrollment.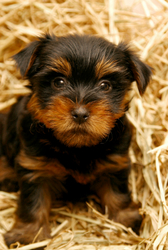 Pet owners who enroll their puppies and kittens at younger ages benefit more from pet insurance on average than those who wait to insure their pets. "Pet insurance in the United States is unlikely to cover preexisting conditions," says Senior Vice President, Darren DeFeo, "by enrolling their pets at a young age before any conditions occur, pet owners can be confident that future conditions will be covered."
Younger pets going through the teething phase are more likely to eat foreign objects that can make them sick. Over 59% of pet insurance claims Trupanion received in 2009 relating to foreign body ingestion were for pets age two or younger. The average amount paid out for these claims was $408.96 with the most expensive at $3,777.88. This reinforces the importance of getting pet insurance for pets while they are young and curious.
Trupanion promotes responsible pet ownership by encouraging pet owners to schedule routine veterinary examinations and providing preventatives such as flea and heartworm medications for their pets. Trupanion offers a low-cost pet insurance plan for the unexpected accidents and illnesses to complement responsible pet ownership.
Read the full story at http://www.prweb.com/releases/petinsurance/trupanion/prweb3785324.htm