<
Trupanion Reaches 10,000 Fans on Facebook
|
Pet insurance company, Trupanion's Facebook page exceeds 10,000 fans.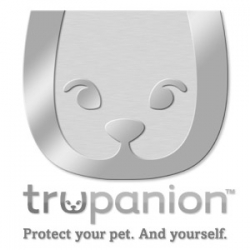 Seattle, WA, March 06, 2010 –(PR.com)– Trupanion, a pet health insurance company in Seattle, recently reached 10,000 fans on its Facebook fan page. Trupanion's goal is to make pet owners aware of pet health insurance as an option to help with unexpected pet medical expenses.
Trupanion's Facebook fan page is a great social outlet where pet owners can come together and share photos of their loved pets and swap pet stories, as well as gain information and awareness about pet insurance. Trupanion uses their Facebook fan page to educate pet owners about important pet news updates and stories, and pet insurance and pet health information, by posting news links and links to their own blog.
Trupanion does not try to sell pet insurance via Facebook. "Our goal is to broaden awareness about pet insurance and we have found that Facebook is a fun and user-friendly way to do it," says Social Channels Manager, Stacy Kowalchuk. "We provide a welcoming atmosphere in which visitors may ask questions about pet insurance as well as have fun with pet photos and videos."
About Trupanion
Trupanion pet insurance offers cat insurance and dog insurance in the United States and Canada. Trupanion is self-underwritten by the American Pet Insurance Company, allowing Trupanion to offer a customizable pet insurance policy with no benefit schedules. Enrolled pets receive $20,000 of lifetime coverage for diagnostic tests, surgeries, and medications if they get sick or are injured with no annual limit. Trupanion's mission is to protect the cherished bond between pets and their families by ensuring that pets are able to receive optimal veterinary care. For more information about Trupanion, call 800-569-7913 or visit Trupanion.com.
Read the full story at http://www.pr.com/press-release/217801.