<
Trupanion Reminds Pet Owners that Older Pets Need Pet Insurance
|
Pet insurance company Trupanion reminds pet owners that it is not too late to sign pets up for insurance.
(Vocus/PRWEB ) April 19, 2010 — With the advancements in veterinary technology and the increased availability of treatment, pets are living longer than ever. But with these advancements come increased costs. Owners of elderly cats and dogs worry that their pets are too old and ineligible for pet insurance, but Trupanion lets pet owners know that it is not too late. Trupanion enrolls pets up to age fourteen, and once enrolled, the pet will be insured for the rest of its life.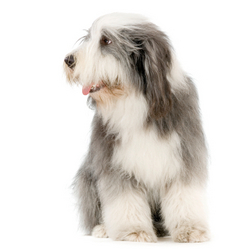 Many pet owners choose to enroll pets while they are young to ensure that all conditions will be covered. They may not be aware that it is also available to older pets. Pet insurance is beneficial for older pets because it helps cover the costs of treatments and medications for age-related conditions.
As pets age, peoples' veterinary expenses tend to rise because pets become more vulnerable to arthritis, heart disease, cancer, and other age-related diseases. Treatment costs are not cheap. Treatment for cancer treatment can cost several thousands of dollars. An arthritic pet may require a support harnesses, a ramp, along with a variety of medications, which can come with a large price tag.
About Trupanion
Trupanion pet insurance offers cat insurance and dog insurance in the United States and Canada. Trupanion is self-underwritten by the American Pet Insurance Company, allowing Trupanion to offer a customizable pet insurance policy with no benefit schedules. Enrolled pets receive $20,000 of lifetime coverage for diagnostic tests, surgeries, and medications if they get sick or are injured with no annual limit. Trupanion's mission is to protect the cherished bond between pets and their families by ensuring that pets are able to receive optimal veterinary care. For more information about Trupanion, call 800-569-7913 or visit http://Trupanion.com
About the North American Pet Health Insurance Association
Trupanion is a founding member of the North American Pet Health Insurance Association (NAPHIA). Founded 2007, the North American Pet Health Insurance Association is committed to educating and promoting the values and benefits of quality pet health insurance to North American pet owners, the general public, and veterinary community. As an association, we are committed to high standards and transparency in all of our actions and products. To learn more, visit the North American Pet Health Insurance Association website at http://www.naphia.org
Read the full story at http://www.prweb.com/releases/pet_insurance/trupanion/prweb3889324.htm