<
Pet News: Weekend Update
|
Have you missed the latest news and pets in the news this week? Here's a recap of what went down and how you can find out more.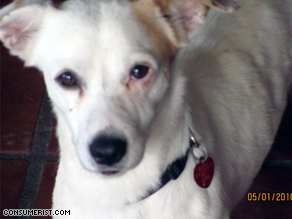 Airline loses dog and offers a $200 credit to the owners, claiming the dog escaped from the crate.See more… "Delta loses dog, offers credit"
Pet safety reviewed after the Nashville flood. Fortunately, very few pets were reported missing due to the flood! See more… "After the flood, pet safety reviewed"
A dog named Sparky is being blamed for the start of a house fire. It's believed that he was trying to get a box of dog treats on top of the stove and accidentally turned on a burner! Luckily none of the pets of the home were hurt. See more… "A dog named "Sparky" blamed for house fire"
Lesson learned: Be cautious when flying with pets, purchase pet life vests, and don't keep dog treats or any enticing snacks on top of the stove while you're away. Considering all of these, it might be a good idea to get pet insurance for your pets. 😉
Have a great Sunday!