<
Trupanion Importance of Pet Insurance for Small Pets
|
Pet insurance company Trupanion reminds pet owners that small pets are fragile and susceptible to injury.
May 17, 2010 — Trupanion, a pet health insurance company, reminds owners of small pets that pet insurance is especially beneficial for their pets. A small Yorkshire Terrier, Felix, is insured with Trupanion and recently broke his leg. Trupanion repaid the claim in the amount of $2,139.92. Six weeks later, Felix returned to the vet for an examination and jumped from his owner's arms, causing the break of his other front leg.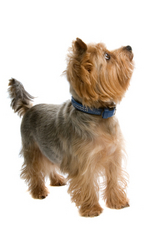 The company also recently paid a claim to cover the costs of a broken leg for a Chihuahua that was dropped by a child. Trupanion emphasizes the importance of pet insurance for small pets because small pets have smaller and therefore more fragile bones which can easily break, leading to high costs for veterinary treatment. Trupanion hopes that owners of smaller pets will consider a pet insurance plan and take precautions to prevent such injuries. The pet owner can then rest assured that future injuries related to falling or being dropped will be covered by the pet insurance.
About Trupanion
Trupanion pet insurance offers cat insurance and dog insurance in the United States and Canada. Trupanion is self-underwritten by the American Pet Insurance Company, allowing Trupanion to offer a customizable pet insurance policy with no benefit schedules. Enrolled pets receive $20,000 of lifetime coverage for diagnostic tests, surgeries, and medications if they get sick or are injured, with no annual limit. Trupanion's mission is to protect the cherished bond between pets and their families by ensuring that pets are able to receive optimal veterinary care. For more information about Trupanion, call 800-569-7913 or visit http://Trupanion.com
About the North American Pet Health Insurance Association
Trupanion is a founding member of the North American Pet Health Insurance Association (NAPHIA). Founded in 2007, the North American Pet Health Insurance Association is committed to educating and promoting the values and benefits of quality pet health insurance to North American pet owners, the general public, and the veterinary community. As an association, we are committed to high standards and transparency in all of our actions and products. To learn more, visit the North American Pet Health Insurance Association website at http://www.naphia.org
http://www.prweb.com/releases/Trupanion/pet_insurance/prweb4006764.htm
# # #