<
Running With Dogs in Cold Weather – Booties
|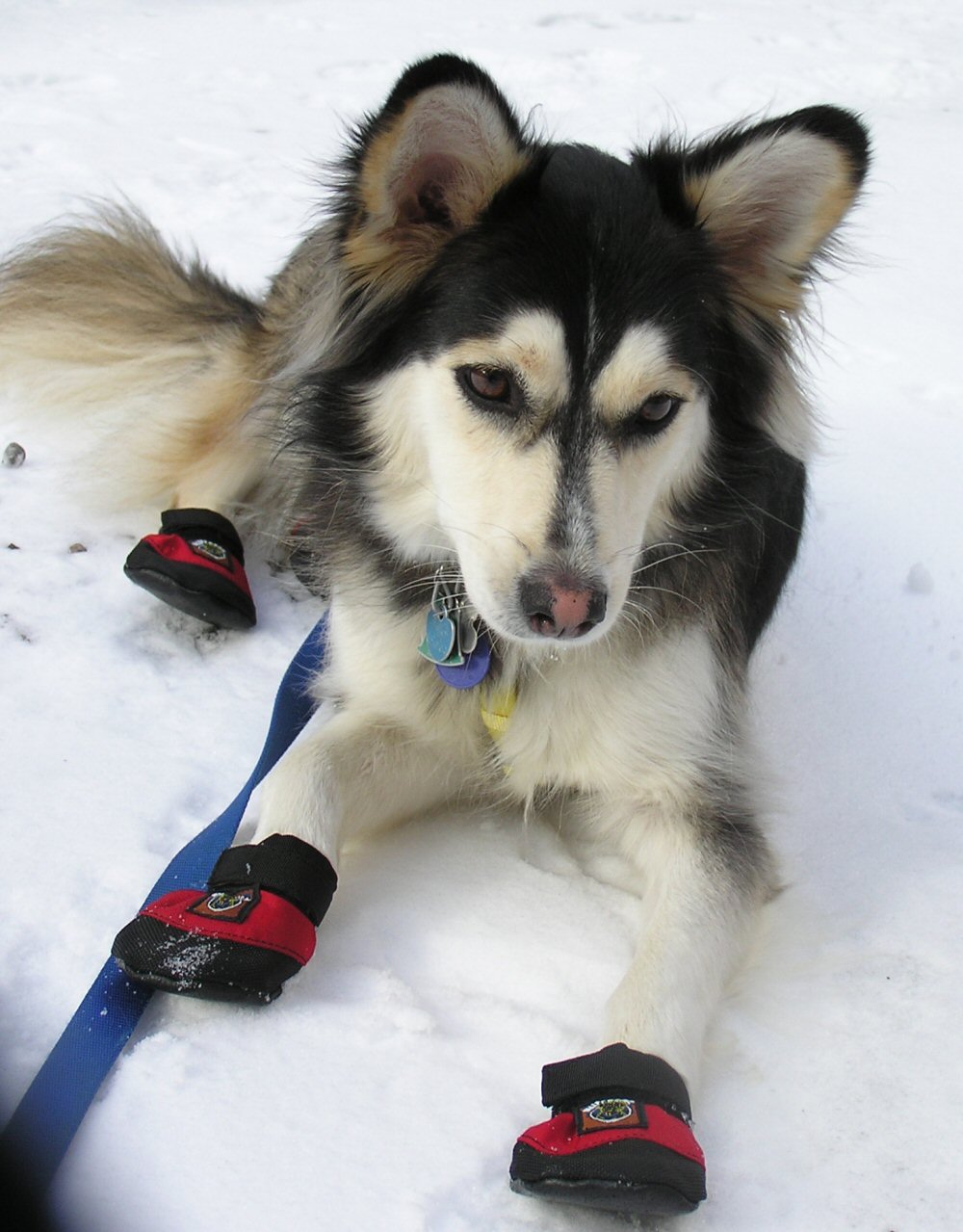 Part 2 of a series of 3, as interpreted from article in USA Triathlon website.
Yesterday's article talked about dog coats when running with your dog in the cold winter weather. Today, we look at booties and whether or not your dog needs them.
Dog booties are made to protect your dog's paws from the harsh elements of the outside such as snow, ice, and rocky trails. Booties should properly fit your dog's paws, allowing the toes to spread out on impact, but not so big that they flop around. At the same time, the bootie should not be tightened around the ankle so much that it rubs against the skin or cuts off circulation.
When shopping for proper dog booties, be sure to shop with your weather and outdoor conditions in mind. You can find different types of grips on the bottom of the bootie which work differently in snow vs. gravel, walking vs. running, etc.
If you find that the booties you purchased don't do well in snow and you don't want to return them, you can improvise. A home-made solution to improve the gripping surface of the booties is to put a thin and even layer of shoe glue on the bottom of each bootie, then dip the wet surface in sand. Allow the glue to fully dry before you head outdoors.
If your dog doesn't like booties, you can alternately use a paw protector such as Musher's Secret. The wax-based substance protects paw pads and prevents snowballs from collecting on the paws. It is also recommended to trim the hair between the toes very short to prevent snowballs from forming.
After a run with bare paws, be sure to rinse your dog's paws in case they may have been exposed to de-icing products which can be toxic if licked. The article suggests keeping a bowl of warm water in your garage so that you can soak your dog's paws as soon as you return.