Celebrating Deaf Pets
After hearing some of the perceptions surrounding deaf pets ("they are too aggressive", "they aren't good companions", "they are impossible to train"), we were inspired to help debunk these myths and misconceptions. It is unfortunate that many people feel there are only challenges with owning a deaf pet, when there are so many benefits. Joe Anderson shares his life with two deaf pets. Watch the video to meet his family.
Watch Video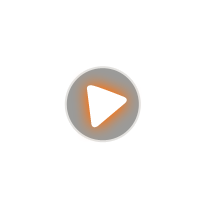 Deaf Pets are Great Pets
Here at Trupanion, we include over 60 dogs (and even a few cats) among our respected co-workers. One of our office dogs is a 110-pound white Great Dane named Walter. Walter feels that his job is to hold down a large dog bed all day by his owner's desk. He puts a smile on every employee's face and any time we have visitors, he is the first stop we make. He is a very happy, well-adjusted Great Dane, and he happens to be deaf. In our experience, deaf pets tend to stick closer to their owners, are less likely to get distracted, and are easier to communicate with than their hearing counterparts. And deaf pets truly bring pet owners lessons of patience, unconditional love and acceptance.

Communicating with Walter at work is easy - and fun!
Watch Video

Explore this page to learn more about deaf pets from veterinarians, trainers, and deaf pet owners. And if you are considering adding a pet to your family, don't overlook deaf pets in your search!
Learn More About Deaf Pets