Debunking Deaf
Pet Myths
Dr. Meredith Stepita is a veterinarian specializing in pet behavior at East Bay Veterinary Specialists in Walnut Creek, CA. Her mission is to help dedicated owners work through behavioral problems with their pets and potentially save pets from being relinquished to shelters. Read through our Q&A with Dr. Stepita to learn the truth about some of the common myths surrounding deaf pets.
Read Article

Deaf Pet Awareness Infographic
Want a fun, easy way to share information about deaf pets with family and friends? Check out our Deaf Pet Awareness infographic below.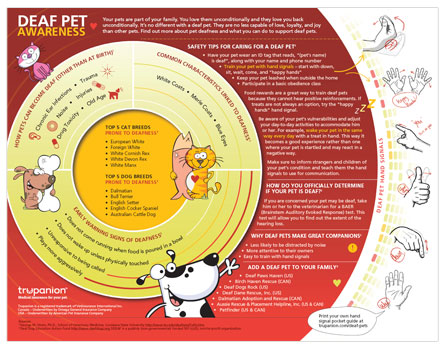 Learn More About Deaf Pets