Trupanion & Designing Spaces
Trupanion is thrilled to be a part of bringing awareness to shelter pets through a special episode of the popular television show Designing Spaces. At Trupanion, we believe in supporting the mission of pet adoption and are always eager to welcome shelter pets into the Trupanion family. This is why we have partnered with shelters across North America to offer 30 days of pet insurance for all cats and dogs that are rehomed. Pet insurance will help these pets stay with their forever families by allowing their new owners to choose the best veterinary care without financial burden.

Find out more about The Shelter Project.
Debunking Myths About Shelter Pets
Myth: You can't get a puppy at a shelter.
Fact: All ages of dogs, from puppies to seniors, end up in shelters due to finances, changes in personal situations, or unexpected litters. Always start at your local shelter when looking for a puppy.
Myth: You can't find purebred dogs in a shelter.
Fact: Purebred dogs are just as likely to end up in a shelter as mixed breed dogs, and some are even relinquished with their registration paperwork. Breed-specific rescue organizations are also a resource if you are looking for a specific breed.
Myth: All shelter pets have behavioral or medical issues – that's why they are in the shelter.
Fact: Many shelter pets are healthy and well-adjusted pets – they just were faced with unfortunate circumstances where they found themselves looking for a forever home.
Myth: Pet insurance isn't beneficial for shelter pets.
Fact: Whether any pet has had health conditions in their past or not, pet insurance is a must-have for protecting against future illnesses or injuries. Because, let's face it, most pets are unlucky more than once!
Trupanion Shelter Stories
Trupanion is full of pet-passionate people who have adopted their forever friends through local animal shelters and rescue organizations. Here are a few of these lucky pets.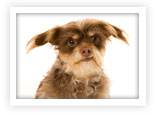 Rudy was adopted from the Oregon Humane Society by Trupanion's Chief Veterinary Officer when Rudy was 8 weeks old.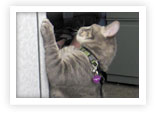 When Toby was 7 months old, he was adopted from the Kitsap Humane Society in Seattle by Trupanion's VP of Regulatory.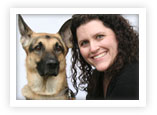 Sophie was adopted from the Humane Society of Boulder Valley at 8 weeks old by a Trupanion Claims Assistant.
Trupanion on the Lifetime Network
Watch the McKamey Animal Center Trupanion featured on Lifetime Channel's Designing Spaces episode then read about McKamey pets in the true stories below.
Watch episode 1 | Watch episode 2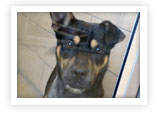 Decatur is a sweet Rottweiler mix that came into the shelter with an injured leg. He was evaluated and it was determined his leg needed to be amputated. He recovered from surgery beautifully, and once he was available for adoption, it wasn't long before he found his new forever family.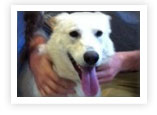 When Lauren and Chris lost their beloved dog Bear to a very serious health condition, they came back to McKamey looking to fill that void left in their home. When they met Zimmie, who was so similar in personality to Bear, they knew it was meant to be. They adopted her on the spot.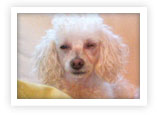 When we arrived at McKamey for the video shoot, we were introduced to several dogs up for adoption. Sweet Daisy was one of them, and won the heart of our Vice President of Communication, Anne Tomsic. Daisy flew home with us the next day and is now a very pampered Seattleite!
Trupanion's Shelter Program
Trupanion offers shelters 30-day certificates that allow their adopters to try pet insurance through Trupanion risk-free. If you are a shelter interested in this program or would like more information, please call Alison Andrew at 206.607.1892.