Trupanion and the American Humane Association Hero Dog Awards
Here at Trupanion, we always look to align ourselves with organizations that share our commitment to the health, happiness, and care of animals. The American Humane Association is one such organization and one way we are partnering with them is on their annual Hero Dog Awards. This year, we are proud to sponsor the Emerging Dog category, highlighting ordinary dogs that have made an extraordinary difference in their human's life.
Remember to vote for the 2014 Hero Dog Awards!
The second round voting session ends June 30th. One dog from each category will be selected during this round. Vote for your favorite story here!
The Grand Prize Winner voting period begins July 7th and will end September 15th.
This year's categories are:
Law Enforcement Dogs
Service Dogs, sponsored by Modern Dog Magazine
Therapy Dogs, sponsored by Zoetis
Arson Dogs, sponsored by State Farm
Military Dogs, sponsored by Shotz Natural Energy
Guide/Hearing Dogs
Search & Rescue Dogs
Emerging Hero Dogs, sponsored by Trupanion
Winners in each category will receive:
A trip to Hollywood with their hero dog to participate in the Hero Dog Awards ceremony
Up to $6,500 for a charity dedicated to dogs
A prize pack from Trupanion
Don't forget to tune in on September 27th when the 2014 American Hero Dog is announced!
Veterinarian & Veterinarian Technician Awards
A Hero Veterinarian and Hero Veterinarian Technician will also be selected. Five finalists have been chosen from each category. The Grand Prize voting session ends on July 21st, click here to read their stories and vote!
We all know veterinarians and veterinarian technicians are heroes. We see them on the news bringing freedom to members of an illegal breeder seizure. We hear about the amazing research they are doing to find a cure for feline leukemia. We see the animals they take in who are out of options and need loving care.
But we also see them day in and day out, getting to know our own beloved pet and offering us the best care possible for something as simple as an ear infection. We love them and we respect them and we couldn't imagine our lives without them.
The Hero Veterinarian and Hero Veterinarian Technician Awards, presented by the American Humane Association, now offer us a chance to honor them. These new awards recognize the commitment these professionals have to the betterment of the health and well-being of animals.
The Hero Dog Awards were created by the American Humane Association to celebrate the devoted relationship between dogs and people. The annual national competition searches out and recognizes America's Hero Dogs – often ordinary dogs who do extraordinary things, whether it's saving lives on the battlefield, lending sight or hearing to a human companion, or simply the tail-wagging welcome a pet owner relishes at the end of a hard day.
Voting will begin soon!
If you haven't already, get a pet insurance quote for your own hero dog here.
Videos of 2012 and 2013 Winners
Second Chance Fund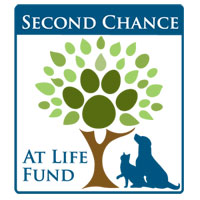 Our Trupanion customers already know the value of the American Humane Association through our existing partnership with their Second Chance Fund™, a campaign that supports helping animals that are the victims of abuse or neglect. Through the Second Chance Fund™, the American Humane Association provides financial assistance to agencies that rescue, care for, and re-home abused or neglected animals. Learn more about this partnership on our charities page.