Trupanion and the American Humane Association Hero Dog Awards
Here at Trupanion, we always look to align ourselves with organizations that share our commitment to thehealth, happiness, and care of animals. The American Humane Association is one such organization and one way we are partnering with them is on their annual Hero Dog Awards. This year, we are proud to sponsor the Emerging Dog category, highlighting ordinary dogs that have made an extraordinary difference in their human's life.
The Hero Dog Awards were created by the American Humane Association to celebrate the devoted relationship between dogs and people. The annual national competition searches out and recognizes America's Hero Dogs – often ordinary dogs who do extraordinary things, whether it's saving lives on the battlefield, lending sight or hearing to a human companion, or simply the tail-wagging welcome a pet owner relishes at the end of a hard day.
If you haven't already, get a pet insurance quote for your own hero dog here.
Videos of Past Winners
Second Chance Fund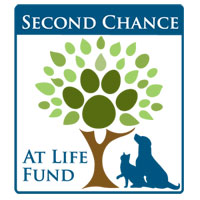 Our Trupanion customers already know the value of the American Humane Association through our existing partnership with their Second Chance Fund™, a campaign that supports helping animals that are the victims of abuse or neglect. Through the Second Chance Fund™, the American Humane Association provides financial assistance to agencies that rescue, care for, and re-home abused or neglected animals. Learn more about this partnership on our charities page.