Pet Health Insurance Quote
As you welcome your new addition into your home we'd love to take a moment to provide some helpful tips and information for a seamless transition.
The three most common health issues
for new kittens are: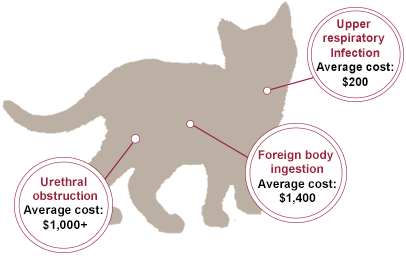 Kittens are prone to accidents and illnesses in their first year of life as they explore the new world around them. We know, we've paid over 15,000 claims related to new kitten accidents and illnesses. This cost pet owners across North America over $1 million in 2013 alone.
What breed is your new kitten? Find information on your kitten's breed here in our Cat Breed Guide.